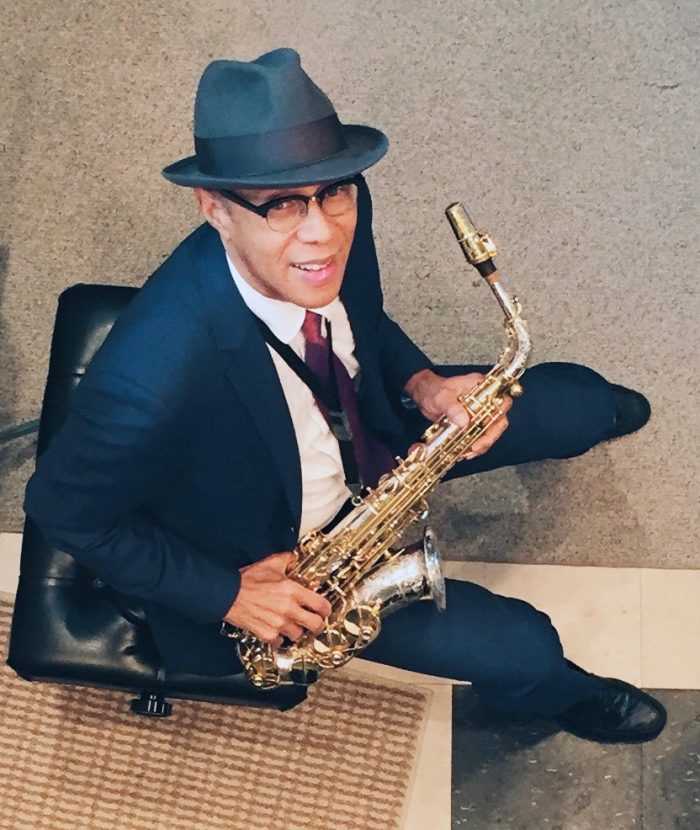 An Evening with Vincent York
at Ann Arbor's Newest Jazz Venue
The Blue LLama Jazz Club
Thu, Oct 3
Two Shows:
7pm & 9:30pm
Vincent York
Plays
The Blue LLama Jazz Club

Featuring:
• Rob Bickley – Bass
• Roger Jones – Piano
• Alex White – Drums
• Vincent York – Saxophone
A former member of the Duke Ellington Orchestra, world-class jazz musician Vincent York has played with the most prominent jazz artists and bands both locally and internationally. Born in Jacksonville, FL and raised in Vero Beach, FL, York has been playing alto saxophone since he was 12 years old. Currently, with more than 55 years of musical experience, York is focusing on his solo career once again and making his debut at the Blue LLama Jazz Club in an exciting night of straight-ahead jazz with an outstanding ensemble.
•••••••••••

Join us for Vincent York's Annual
International Jazz Day Concert
Tuesday, April 30, 2019 • 8pm •
at Kerrytown Concert House
Featuring:
Vincent York
Josef Deas
Vincent Chandler
DeSean Jones
Roger Jones
Alex White
We certainly "Let the good times roll" at the Jazzistry Rent Party 2019! Our 18th annual fundraiser and most popular event of the year, took place on Saturday, February 23, 2019. MARDI GRAS fun, all night long!! We featured The York University Band and stars R.J. Spangler's Mardi Gras Band! What a great celebration of 25 years of Jazzistry!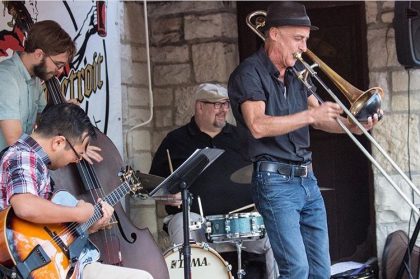 ---
---
We had an AWESOME 25th Anniversary CELEBRATION:
JAZZistry Jive for 25! At THE ARK & It's LIVE!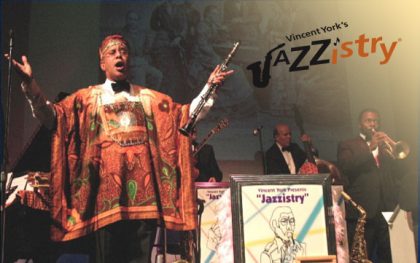 Sunday, Dec. 16, 2018
4pm Matinee
Special matinee performance of Vincent York's JAZZistry, celebrating 25 years of spreading the good word about the evolution of jazz and its significance in American history
to audiences of all ages. This matinee included special guests, honored friends and surprise treats!
---
---
MANY THANKS TO THE BLUE LLAMA CLUB for including JAZZistry
in this special event:
JAZZ GALA & BENEFIT – The Rebirth of the Cool:
Vincent York's Jazzistry,
A2 Jazz Fest and The Arturo Sandoval Institute
Featuring Arturo Sandoval
Sat. Oct 13, 2018 • 8pm • Zingerman's Greyline
Venue: Zingerman's Greyline
100 N Ashley St. Ann Arbor, MI 48104
http://www.bluellamaclub.com/arturo Featuring Ten Time Grammy Winner Arturo Sandoval and the culinary artistry of Blue LLama Executive Chef Louis Goral.
Join Blue LLama Jazz Club's pre launch event at Zingerman's Greyline for The Rebirth of the Cool: Jazz Gala & Benefit, an evening dedicated to celebrating and elevating jazz music in Ann Arbor. Enjoy a tasting of world-class cuisine from Blue LLama Executive Chef Louis Goral. Learn about and support the efforts of music organizations that work to inspire the next generation of musicians in Ann Arbor and nationwide.
Vincent York's Jazzistry, A2 Jazz Fest and the Arturo Sandoval Institute will showcase the work they're doing to elevate music and inspire young musicians. Additionally, Blue LLama Jazz Club will match donations to each organization, dollar-for-dollar for up to $15,000.
Vincent York's Jazzistry – Vincent York's Jazzistry tells the story of America's cultural, racial, and musical history through live music presentations to expand young adults' view of society and history and create the next generation of jazz lovers. www.jazzistry.org …
About Blue LLama Jazz Club: Open in 2019
The Blue LLama Jazz Club will present live jazz and world music paired with inspired cuisine, creating a destination music venue and restaurant in downtown Ann Arbor. The Blue LLama aims to connect their "Love of food" and "Love of music" with guests to offer one of the most unique and exciting dining experiences in the midwest. www.bluellamaclub.com
For more information, email hello@bluellamaclub.com.
---
---
Great chance to hear Vincent York stretch out with some cool jazz at
The MICHIGAN FESTIVAL
Sunday, July 15, 2018 at 2pm
at Schoolcraft College
18600 Haggerty Rd, Livonia, MI 48152
Vincent will be playing with the Teddy Harris Jr.'s BEBOP SOCIETY BAND
led by Al MacKenzie
****************
JAZZistry's Vincent York performed his 7th annual concert commemorating
International Jazz Day
VINCENT YORK & Ann Arbor's Newest JAZZ ALL-STARS:
JOSEF DEAS
JESSE KRAMER
MICHAEL MALIS
INGRID RACINE
WHERE:
Kerrytown Concert House, 415 N Fourth Ave, Ave Ann Arbor, MI 48104
WHEN:
Sunday, April 29, 2018 – 4:00 pm
TICKETS:
$20 General Admission
$10 Students
Reserve your tickets in advance from the Kerrytown Concert House website or call 734-769-2999. Space is limited! Reserve your tickets early! (Pay at the door.)